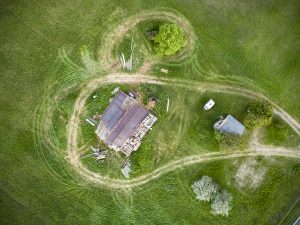 Drone Camp 2020
Cross Village, Michigan
Dates TBA
Drones have quickly become another tool in the camera bag for many. Their ease of use has opened up a completely new perspective for photographers and this is your chance to get a handle on this new and rapidly changing technology.
In this class you will get not only the instruction you need to get off the ground, but you'll learn to take spectacular photographs and video you thought were reserved only for the pros. Most important, you'll learn to do it safely. Too many new "pilots" haven't taken the time to study the rules and more safe flying practices. All of this will be covered and you'll go home a responsible and well informed photographic drone pilot well on the way to becoming a licensed UVA pilot.
Perhaps the coolest part of this workshop is that you'll go home with a drone of your own! Your cost includes a DJI Spark drone that you will be registering and setting up as part of this workshop. These are fantastic beginner drones in that they are very good and have wonderful video and image quality while flying like much larger and more expensive aircraft.
Please stay tuned as there is more to come on this workshop as it develops. If not already a member of my subscription list, you can sign up now on this page. You'll be among the first to know of new offerings, workshops and tours.
Please Subscribe
Receive periodic updates, news and print offers.