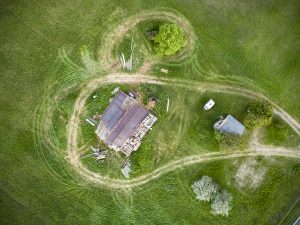 Drone Camp 2021
Cross Village, Michigan
July 9-11
Drones have quickly become another tool in the camera bag for many. Their ease of use has opened up a completely new perspective for photographers and this is your chance to get a handle on this new and rapidly changing technology.
In this class you will get not only the instruction you need to get off the ground, but you'll learn to take spectacular photographs and video you thought were reserved only for the pros. Most important, you'll learn to do it safely. Too many new "pilots" haven't taken the time to study the rules and more safe flying practices. All of this will be covered and you'll go home a responsible and well informed photographic drone pilot well on the way to becoming a licensed UAV pilot.
Perhaps the coolest part of this workshop is that, if you don't already have one, you'll go home with a drone of your own! Your cost will includes a DJI Mavic Mini drone that you will be registering and setting up as part of this workshop. These are fantastic beginner drones in that they are very good and have wonderful video and image quality while flying like much larger and more expensive aircraft. A great way to learn before moving on to a bigger bird.
Workshop will include
– Setting up your drone for optimal image quality and flight
– Safe and compliant flight
– Registration with the FAA
– Basic thru advanced maneuvers and techniques that will enhance your video and still photography.
– Processing and editing of files
– Rendering projects for different uses from cinematic to social media
– Guidance* in the process of obtaining your Part 107 Commercial UAV license
Our facility is located in one of the more beautiful areas of northern Michigan and there is plenty of non-controlled airspace for you to not only gain confidence in your aerial photography abilities, but also to fly in a beautiful environment as your subject. We will visit several interesting areas for flight to give you experience over both land and water.
Class Fee: $599.00 ($999 – 1200.00 with drone package chosen when registering.)
Questions can be addressed via the Contact Page.
When registered, you will receive a letter explaining the how, where, when and why of it all. Lodging/food suggestions as well. We are located in a beautiful part of northern Michigan and will do what we can in making your stay more than just a workshop. We'll be beginning on the morning of Monday, June 7th at 9:30AM.
***Class size is limited to 5 for space issues and confidence as we are still dealing with health issues even though many are now receiving vaccinations. Currently it will be required that all in attendance wear a mask. Hand sanitizers will be provided.
*This is in no way a preparatory class for testing for the Part 107. Students wishing to pursue this will need further study in order to pass their test.