Svalbard 2021
(As of January 1st 2021, this trip is in development. We are currently working with guides on an itinerary and should have dates and costs listed soon. Please stay tuned!)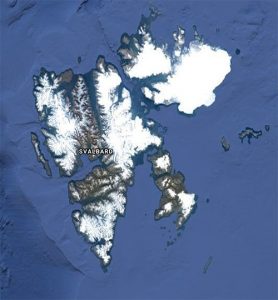 We're going to the top of the world! I've long had the desire to go to Svalbard and I'm inviting you on my first scouting trip there in 2021. Currently I am in development with an arctic guide and we will hopefully have dates soon.
Svalbard is a Norwegian archipelago in the far North Atlantic features an Arctic climate, although with significantly higher temperatures than other areas at the same latitude. And, while we are there, the sun will never set. It will be arctic summer and from late April through August, the sun never sets below the horizon.
Svalbard is a breeding ground for many seabirds, and also features polar bears, reindeer, the Arctic fox, and certain marine mammals. Seven national parks and twenty-three nature reserves cover two-thirds of the archipelago, protecting the largely untouched, yet fragile, natural environment. Approximately 60% of the archipelago is covered with glaciers, and the islands feature many mountains and fjords.
This will be a first time visit and I am inviting you to discover it with me! There will be more coming soon as details are worked out, so please stay tuned here and sign up for my newsletter to get first announcements of upcoming workshops and tours.
Please Subscribe
Receive periodic updates, news of upcoming trips and print offers.