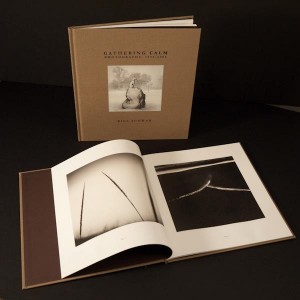 Free Book Offer Now Closed…
Thought I'd have some fun and spread a little holiday cheer by offering a free copy of my book, "Gathering Calm" to anyone buying a print in the Store this week. I'll also be adding some new prints as well, so I hope you'll have a look. It's a great way to add to that special gift for the holiday.
This is the second edition of Gathering Calm of which there are only 500 copies. The book is beautifully printed by the good people at the now defunct, Stinehour Press in Vermont. It is cloth covered and case bound containing 48 pages and 41 beautifully reproduced, tritone plates.
Your signed book will automatically be added to your order and if placed before Thursday, December 19th, it will be in your hands for the holiday if you live in the contiguous 48 states.
Thanks for checking out the Store!
Bill
.