Iceland: The North


September 18-25, 2023
The north of Iceland is beautiful and wild at this time of year and we will be visiting sites all over the north including some of the most beautiful and wild waterfalls this beautiful country has to offer. Godafoss, Dynjandi and the mighty Dettifoss and more are all on the itinerary. With multi-night stays in two very different regions, you'll be seeing many of the most wild and beautiful places Iceland has to offer. Starting off with Akureyri, Iceland's second most populace city only 62 miles from the Arctic Circle, we will from there day trip to points east and north. We will explore the mighty and wild Dettifoss and then north to Ásbyrgi, the "Grand Canyon" of Iceland. We'll take in Husavik, the Whale watching capitol of Iceland as well as search for the northern lights.
From there we will travel back towards the West Fjords region with it's cliffs, beaches and mountains. Here you will be able to walk atop the spectacular Latrabarg Bird Cliffs and walk up the magnificent Dynjandi waterfalls. You'll have the opportunity to soak in the thermal waters near Flokkulunder and Reykjanes and wonder at some of the most magnificent night skies, weather permitting. Some of the best Northern Lights in the world can be seen here as well.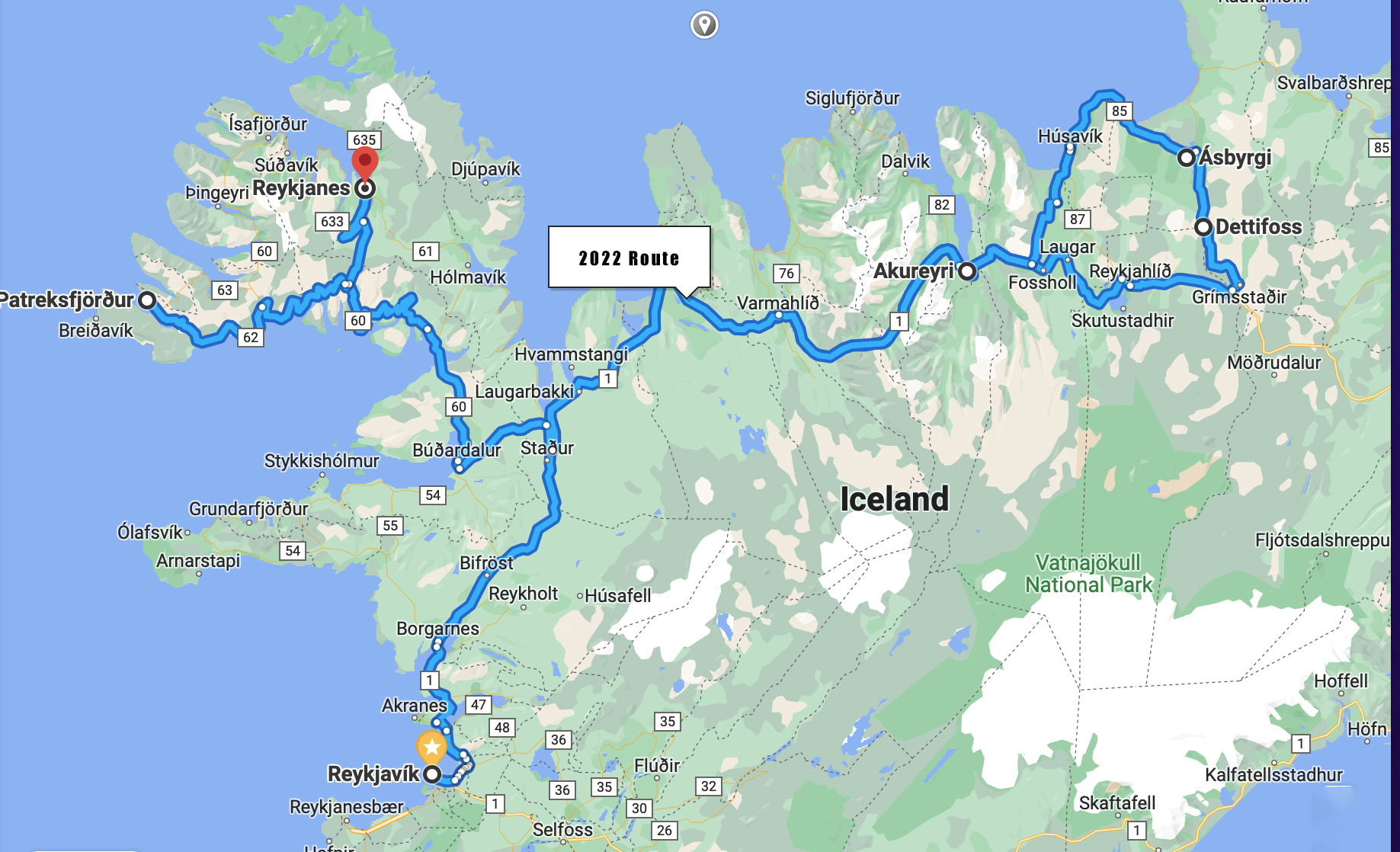 Who should Come
This will be an immersive photographic exploration for each individual and although we are not looking for any specific level of expertise, you should be very serious about your photography and looking to push your boundaries. Not that there is anything wrong with snapshots, but if you're more of an occasional photographer looking for a tour, this might not be for you. However, if you're looking to challenge and push yourself as a photographer and work off the mainstream Icelandic photographic grid so to speak, this just may be for you.
What's Included
Once in Iceland, your experience will include all transportation while with the group, a private room each night with private facilities and all meals*. We will be operating out of one van exploring both our immediate surroundings as well as taking day trips to spectacular locations in the area while your fearless leader will be available for instruction and consult throughout. (*We will pack lunches for day trips, but there will also be the opportunity in a couple of places to visit small cafe's which will be your responsibility.)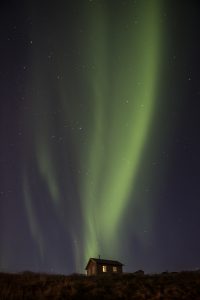 Not included in your experience with us are soft drinks and alcoholic beverages. The hotels are usually well stocked with various micro brews and more, but these will be your responsibility. You will also be responsible for your own travel to and from Iceland arriving in country no later than the morning of September 18th, 2023.
Drones Welcome
A relatively new aspect to photography is the use of drones and several people have begun bringing them on trips. I am a licensed UAV pilot with my Part 107 commercial license here in the states. and will also be available for some instruction in drone photography for those interested. The places we will be in Iceland are ideal for drone photography in that it should be lightly traveled and as long as we are respectful, we will have little problem with closed airpace.
See a movie from the 2018 Summit!
You can reserve your spot on this adventure by either making your deposit, or paying the full fee all at once. If not paying in full, you will have scheduled payment installments to help spread your costs out. Once registered, you will start receiving a series of newsletters leading up to the trip as well as a payment schedule.
You will be responsible for your travel to and from Iceland. You must be at Keflavik Airport (KEF) the morning of the start date to meet with the group. More information upon registration!
This Trip is Full! – Subscribe for notice of future trips! – Subscribe Here!
$4700.00 Single ($1500.00 Deposit)
$8200.00 Double ($2,500 Deposit)
**Once the trip is a go with the required number of participants (6), your deposit will no longer be refundable.