Faroe Islands 2024
April 23 – 30, 2024
The Faroe Islands are like nothing you've seen before. A place where the landscapes of your dreams exist. Where freshwater streams become spectacular waterfalls before crashing into the sea and birds soar from cliffs that seem as if from prehistoric times. I invite you to join me in this beautiful and magical land in the North Atlantic for an all-inclusive* photographic journey you will never forget.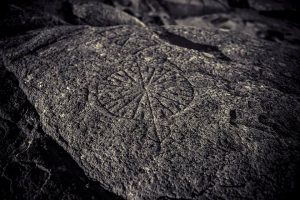 Situated in the remote North Atlantic ocean, the Faroes are an independent country under the Danish economy. The country consists of 16 islands interconnected by ferries and an ever-increasing number of modern tunnels. They are an incredible, otherworldly place that I can only describe as a cross between Ireland and Iceland. As the plane makes its final approach, you feel as if you're entering a lost land. The mountains rise up to 3,000 feet above the sea with cliffs at almost every turn and tiny villages dotting the shoreline. As mentioned, it is a very compact place and a trip like this will allow us to cover pretty much the the entire country and then some. It truly is a uniquely beautiful and picturesque place and you will make countless images.
Who Should Come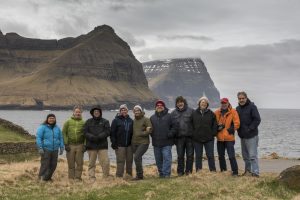 This will be an immersive photographic exploration and although we are not looking for any specific level of expertise, you should be very serious about your photography and looking to push your boundaries in unfamiliar territory. Not that there is anything wrong with snapshots, but if you're more of an occasional photographer looking for a tour, this might not be for you. We will be exploring the full extent of our days in the islands, scouting and photographing from morning until night, so if you're looking to challenge and push yourself as a photographer, this trip is for you.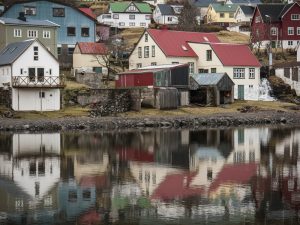 What's Included
Once you arrive at our hotel, the adventure begins. Your experience will include all transportation while with the group, a private room with facilities each night, and all breakfast and dinner meals. We will be operating out of our own van, exploring both our immediate surroundings as well as taking day trips to spectacular locations on other islands in the area.
Lunch stops on our day trips will consist of small cafes, bars and restaurants, which will be your responsibility. Also, not included in your experience with us are soft drinks and alcoholic beverages. The hotel is well stocked with various micro brews and more, but these will be your responsibility.
In addition, you will also be responsible for your own travel to and from the Faroe Islands arriving in the country no later than April 23, 2024. (For research of schedules and fares, use airport code FAE ) Once you have signed on, we will help with details and arrangements to get you to our hotel.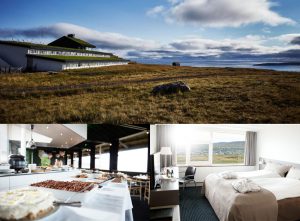 Your Lodging
We will make a base at a 4-star hotel in the capital city. This will allow us to explore and photograph each day without having to pack and move on as well as experience beautiful lodging with a sod roof that blends right into the countryside. You will be very comfortable with your morning and evening meals being served on the premises in their fine dining areas.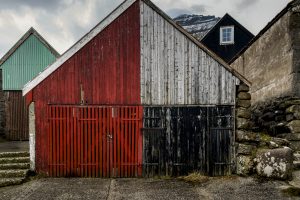 Registration
You can reserve your spot on this adventure by making a deposit. You will have scheduled payment installments to help spread your costs out.
Trip cost:
$4800.00 – individual
$8800.00 – couple
Once registered, you will receive a series of newsletters leading up to the trip and a payment schedule. These newsletters will prepare you for what is to come, giving you all the information you will need for a memorable trip.
You can secure your spot by paying your deposit or full trip. IF paying deposit, your remaining payments will be spaced into installments.
**Keep in mind that we are seeking committed individuals and couples. Once the trip has the required number of participants (5) and is declared an official go, your deposit will be non-refundable. Before signing on, please read our strict refund policy.